3 Ways Kitchen Lighting Helps Your Family Make Memories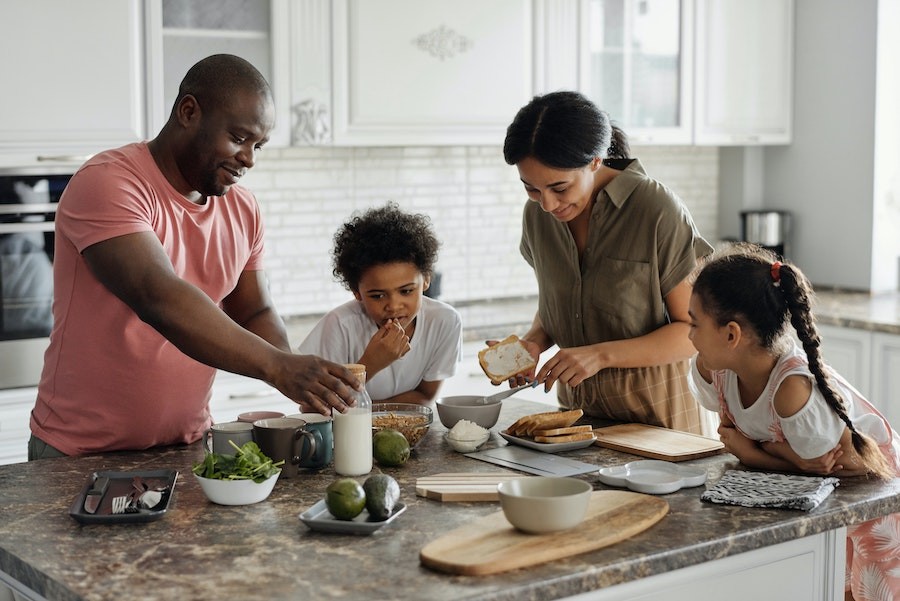 Scene Lighting in Your Kitchen Sets the Mood for Quality Family Time
The kitchen is more than the room where food is made; it's a place where family memories are made. Food can bring people together, and cooking and baking food can be instrumental in spending quality time with friends and family. If the kitchen in your home in Austin, TX, is poorly lit, it won't be a place people want to gather. That's why smart kitchen lighting is so important.
With lighting systems from companies like Lutron or Savant, you'll be able to adjust your lights to different brightness levels and tones. That means you can have warm and dim lights, bright and white lights, or anything in between. And a lighting control system will allow you to save scenes, so you can easily adjust your kitchen lights for the time of day or task. So check out these three ways kitchen lighting can help you and your family make a memory.
SEE ALSO: Experience A Streamlined Design By Working With A Lutron Dealer
1. Weekend Breakfast
Weekday mornings are usually hectic since you must juggle getting ready for work and preparing the kids for school. So it doesn't leave much time to spend together. That's why it's so nice to take time on a weekend morning to make and eat breakfast together.
You can set your lights to a 'Morning' or 'Breakfast' scene and illuminate your kitchen with beautiful, bright lights that will help your whole family wake up and feel energized for the day ahead. Your entire family will feel comfortable gathering in the kitchen and helping you cook their favorite breakfast, whether pancakes, eggs, bacon, or all three!
2. Family Dinner
Every member of your family has responsibilities and commitments. Your kids will have school, clubs, sports, and friends, while you might juggle work, social activities, and keeping your house clean and functioning. It can get chaotic, so it's important to take time to relax and check in with each other. Many families choose to do this with dinner, whether every night or a couple of times a week.
One way to make family dinner special is to have your whole family participate in cooking. It's a great way to spend extra time together and teach your kids an important life skill. You can set your kitchen lights to an 'Evening' or 'Dinner' setting for a warm, cozy glow that will help your entire family feel relaxed as you cook.
3. Holiday Cooking
The holiday season involves a lot of cooking, whether fixing Thanksgiving dinner with your in-laws or baking cookies with the kids. But you can use your lights to set the mood for a fun and joyous holiday spent with the people you love most. Use under counter and island pendants to ensure everyone has a well-lit area to work and dim the lights when it's time for the feast for a festive, warm holiday mood.
The lighting can set the tone in your kitchen. If it's poorly lit or the lights don't match the mood, it may cause people to feel uncomfortable. On the other hand, the right lighting will make every moment spent in your kitchen a memory and transform it into a place where people want to return.
If you want to upgrade the kitchen lighting in your Austin, TX, home, contact Mero Concepts today!
Stay Informed
When you subscribe to the blog, we will send you an e-mail when there are new updates on the site so you wouldn't miss them.