Ready to Elevate Your Outdoor Audio Video Setup This Summer?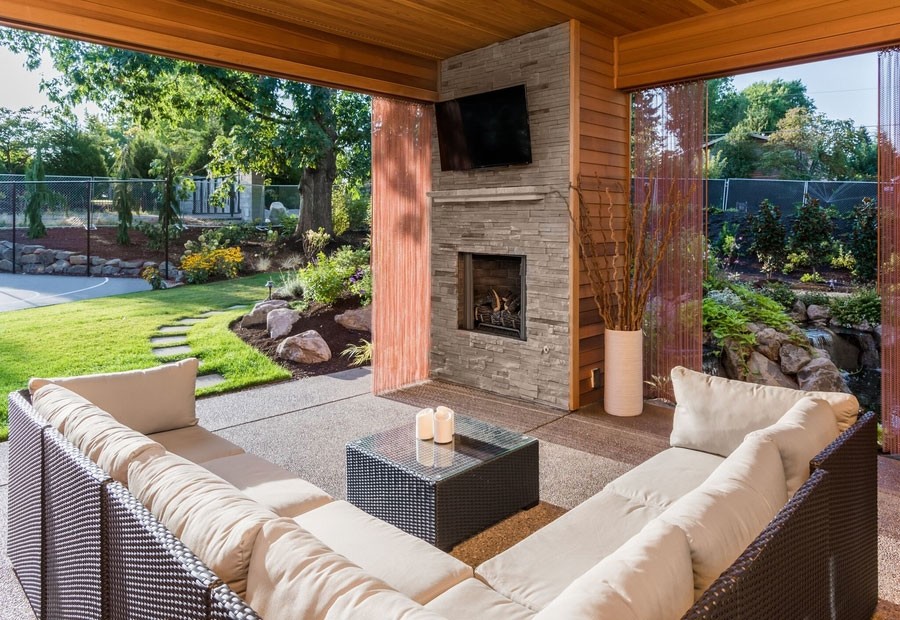 When the sun is out and the weather is feeling great – why limit your parties and get-togethers to the indoors?
You can bring the festivities out to your backyard, fire up the grill, and get ready to have a good time with friends and family. But what about the entertainment? There's no way to watch your living room TV from out on the patio.
That's why an upgraded outdoor audio video system is a must for this summer.
In this blog, we'll dive into the various AV features your outdoor system entails and how you can implement them into your activities this season and for many seasons to come in the Austin area.
Keep reading below to find out more.
4K Resolution Screens for the Outdoors
Feel like having a movie night with family and friends? If the sky is clear and the weather is feeling great, there's no reason not to take the fun outside.
Grab your favorite snacks or start up the grill for a great cookout dinner. And with a 4K Ultra HD resolution TV, you can feel completely immersed in the film's world while watching a quality image.
An outdoor TV has unique properties that an indoor TV simply doesn't have so that it works specifically outside. We recommend SunBriteTV. A SunBriteTV can handle even the harshest storms and the hottest days and can endure most types of weather Texas can throw at us.
Anti-glare features make it possible to enjoy a film, TV show, or game in the middle of the day outside without worrying that the sun's rays will create a horrible glare on the screen.
An outdoor TV like SunBrite has a much brighter display than indoor TVs have, so no matter when the sun is shining or what time of day it is – you'll get a crystal-clear image with zero graininess.
Favorite Tunes All Around Your Property
Sometimes the right party jam can pump the people up. But when the home stereo system is isolated indoors, you're left trying to use your smartphone or other media player that doesn't have sufficient speakers.
Don't leave your guests wondering if they actually hear music or not. We suggest playing music on your top-notch outdoor speakers. Just like your TV screens, outdoor speakers have excellent durability and can hold up in any form of weather.
Placing your speakers strategically around your backyard, patio, and entire property – you'll achieve the ultimate surround sound setup. You'll hear high-end audio every time, so your favorite playlists and albums are never tainted with static or skipping.
With your smart device of choice, you can browse through your whole media library and switch from one album or song to the next. It's super easy to use, so you won't have to wonder if your guests and friends will struggle to control the system or not – they'll enjoy playing DJ as the evening goes on.
Are you listening to music as you sit by the pool, but are now ready to change it up to an audiobook? You can go from listening to a party mix to relaxing with calming melodies, and then finishing up your audiobook in just moments. It's all possible with the right smart technology.
Want to learn more about an outdoor audio video system and how it can elevate and upgrade your summer nights outside?
Give us a call or fill out our online contact form to schedule a no-obligation consultation with us. Our team would love to hear from you!
Stay Informed
When you subscribe to the blog, we will send you an e-mail when there are new updates on the site so you wouldn't miss them.